Discussion Starter
·
#1
·
Audio help for a noob.
When I got the car a year ago or whatever, I was told it had the Rockford Fosgate system. And as an older gentleman who mainly listens to classic/hard rock, I gotta say to me, it really pounds. Not just the Metallica either, I do enjoy some old school gangsta rap like DMX (RIP) and the bass hits good. I rock that thing pretty hard. So hard I broke a speaker on the back deck! A lot of rattle on the bass notes so I have it faded to the front for now :-(
Um... there doesn't seem to be any sub woofers in this car. At least they don't look anything special:
I have not gotten a good look at the top since getting to the back deck seems really needlessly over-complicated from a video I watched. I am seriously considering just hacking that wire mesh right out instead LOL. Maybe get creative and fashion some sort of hinge or quick release for them. But it just looks like a regular 6.5" to me? Are there tweeters hidden by the trunk lining? Am I looking at a "component" system? Do I need to stay away from 3-way for example?Here's a look under the passenger seat:
I was going to clean it up before I took the picture but I thought I'd leave it to drive some of you OCD guys batty
. Don't judge me, I deliver in this car so I pretty much live in it 8hrs a day hahaha.
Anyway, I am getting lost in a sea of choices for replacements. If these are indeed 8", I don't think I would totally trust these: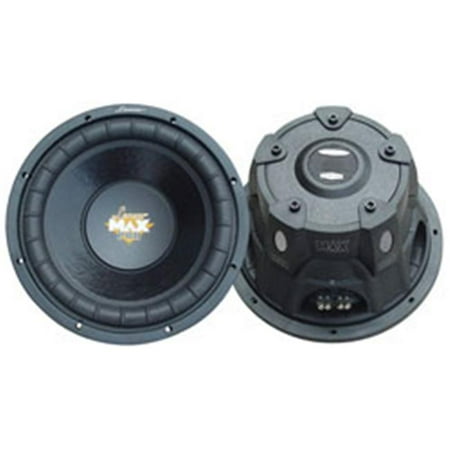 Buy LANZAR MAX PRO MAXP84 8" 800 WATT Power Car Audio Subwoofer Sub Woofer SVC from Walmart Canada. Shop for more Car Subwoofers available online at Walmart.ca
www.walmart.ca
but can I get away with something like this:
Or these specify "full range" for just a bit more money:
Cerwin-Vega PH84 • 8" CVP Pro Full-range Co-Ax Horn pair - 180W RMS/360W MAX • 360 Watts 180 Watts RMS •1.75" Single Layer High Temp Voice Coil • BlackCoated Voice Coil former • Advanced Voice Coil Heat Sink Design • Sensitivity: 103 dB
www.sonicelectronix.com
Any advise is helpful really, there are too many of choices. Hundreds once you include 6.5".