So, I had this set-up on my '02 Maxima SE 6MT (sold 2 years ago) for quite some time, but due to it's small capacity, I was draining it more often than not. So I removed it.
Decided to install on my '08 Altima SE 6 MT this afternoon. Took a 120 mile trip and not to my surprise, there was a bit of oil already trapped in there.
It's a standard HUSKY Mini General Purpose Filter for an air compressor. I used a leftover aluminum bracket bolted to existing threaded hole on engine to keep the filter upright and positioned.
Installed: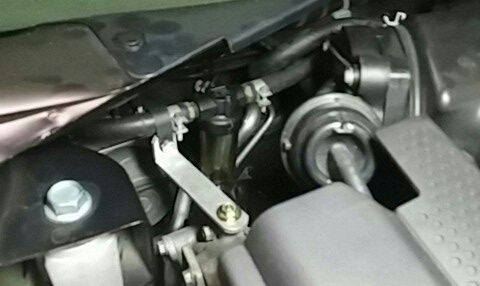 After 120 miles: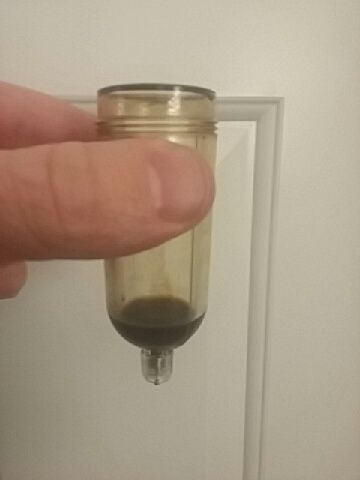 Sorry about the low quality pictures. I'll be replacing with a larger capacity "oil catch can", but felt like sharing.