Hey all,
I replaced the front bumper of my 2010 Altima Coupe. It didn't come with the tow eye cap so I ordered an OEM one and it doesn't fit. Any parts experts able to help me decide which part to order next? This is the last thing I need before getting the car to the paint booth.
I bought my bumper cover (REPN010344PQ) on
Lowest price guarantee on Replacement Bumper Cover REPN010344PQ (Front) only on CarParts.com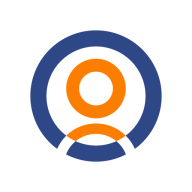 www.carparts.com
It came without the cap so I ordered (622A0-JB100) on
Nissan part # 622A0-JB100 - Tow Eye Cap
www.courtesyparts.com
They then emailed me saying this was incorrect, and I instead needed (622A1-ZX00H) stating this was because of my build date.
Nissan part # 622A1-ZX00H - Access Cover
www.courtesyparts.com
The one I ordered says "coupe" in the description online. The one they sent says "sedan" in the description online. I called my local Nissan dealership too and they said that the part I was sent was correct for my VIN. I contacted CarParts.com to see if they had the "replacement" brand part for it and they do not.
My VIN is 1N4BL2EP7AC126427 and my build date is 12/09. I'm really unsure what to do because Nissan is confident 622A0-JB100 is the wrong part because of my cars build date and that 622A0-JB100 is correct. I asked if their system potentially recognized my build date but not that is was a coupe, they said no.
Any help would be greatly appreciated!