Discussion Starter
•
#1
•
I started liking cars a long time ago and have always been a fan of the sedan. Call me crazy. My first car was 1990 Accord EX Sedan. That's when I started modding. After the 1990 Accord I bought a 1994 Accord and then a 1998 Accord for the wife. I then started looking into my next project. I looked at the Altima for a little while along with other cars before choosing it. I'm glad that I did. I've made so many new friends and some that are as close as family. My decision was made after seeing an SER. I looked at a few that had been dogged out and was so ready to dump the 1994 Accord.
After visiting the local Nissan dealer and test driving a code red SER my decision was solid. The dealer wasn't dealing on the code red but they had a 2005 fully loaded extremely clean 3.5 on the lot that was 6K cheaper than the SER. After test driving it and making a cash offer the deal was done. The salesman told me that if I needed anything parts, labor, etc that help me out to use his discount. I found a local who had Eibach ProKits that were only a few weeks old and purchased them and installed them as well as a used S5 grille. Well after purchasing the 3.5 but really wanting the SER I called the salesman with my SER conversion parts. After paying for the parts the car were dropped off to my body shop and the transformation began.
The car started off as a fully loaded Super Black Nissan Altima 3.5 with NAV. Nothing out of the ordinary. It looked very similar to this one:
http://images.gtcarlot.com/gtgallery/photo.php?id=23896307
After the body shop finished with the car I picked it up and was very pleased with the outcome. The smaller 3.5 exhaust tips bothered me as well so I ordered bigger tips to just fill in the space until a exhaust could be purchased, but still wanted SER wheels to complete the look. So I found a guy on Craigslist with a set for sale and purchased them. The SER gauge pod interested me as well and so that was researched and purchased and wired so that the gauges lit and the volt meter worked but that's it.
The car at that point looked like this: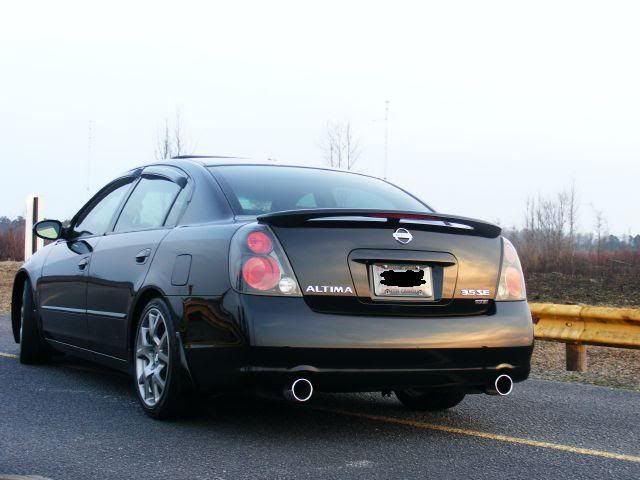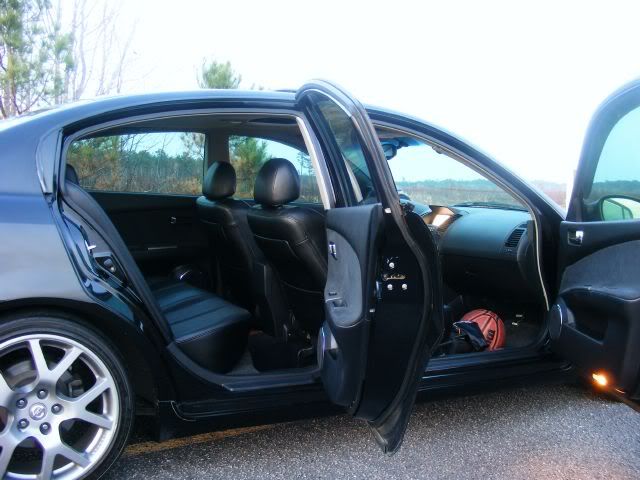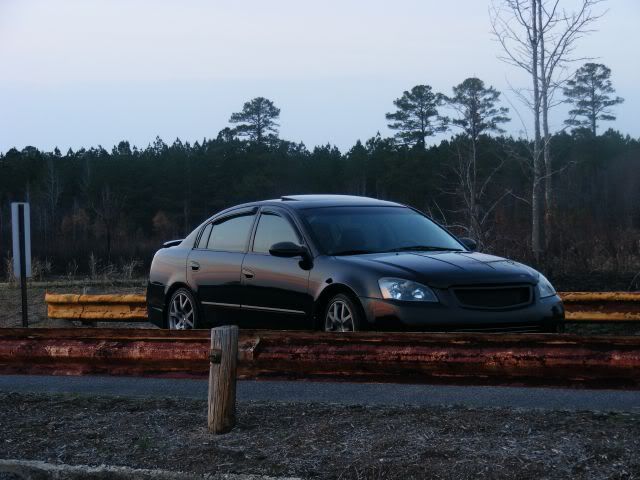 As time progressed the Nismo Maxima wheels were starting to be seen on Altimas. I thought that they were nice but wasn't sure if they'd fit until after seeing a few other members run them such as Spike. After seeing them on his car I was convinced that I wanted a set. The thing was to find a set. Well a guy on the Maxima site had purchased a new set and gave me the number for the Nissan parts guy who assisted him with a nationwide search. The gunmetal color was not available but the grey color was available at one dealer. All were brand new but one had been mounted on a tire as a display. The dealer was indeed willing to sell and ship. So they were purchased and installed with Nexen 245/35/19 inch tires. The SpeedZ GTR soiler was also purchased and installed around the same time along with a Racing Line Y Pipe and a Place Racing Cold Air Intake. The car at that point looked like this: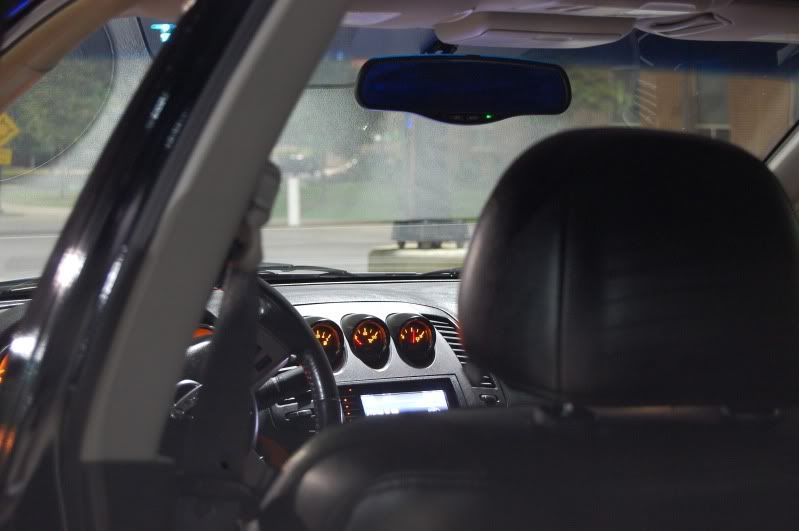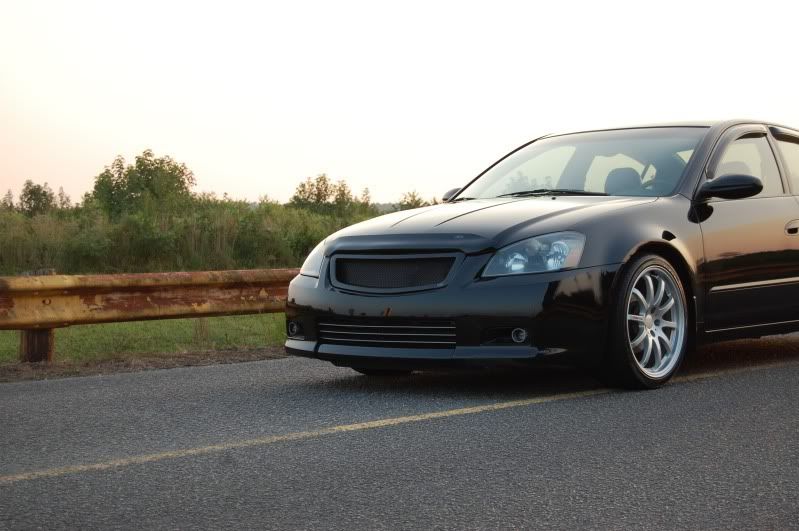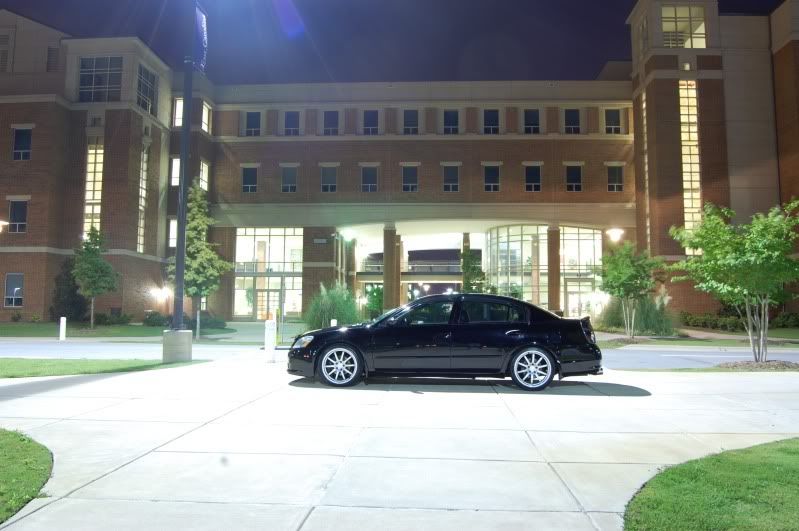 The progress continues in the next post: