Discussion Starter
•
#1
•
Hey everyone, this thread will cover how to remove and re-install an OEM 1993-1997 altima steering wheel. I was changing my stock rubber/plastic steering wheel to a SE model leather steering wheel. Thanks to jserrano for selling me an OEM leather steering wheel!
Here goes:
You'll need:
Tamper-proof sockets, small flat head screwdriver, 19mm (90% sure of this size, I forgot to note the size) socket with extension, standard Philips head screwdriver, torque wrench, and unless you have an impact gun you will need a friend to help you through one step.
The first picture a hardcore blast from the past picture of my car :eek2:...but it's the only good picture I have of the stock steering wheel because I didn't take the best pictures during my actual steering wheel change, i just remembered to take the important ones. Also, sorry my camera is kind of shitty and would be blurry in some pictures. I did the best I could do with my crap camera.
What you start with:
Ready for it! Whoa old pic!
When you park the car in preparation for this, MAKE SURE the steering wheel is pointed straight ahead, and do not turn the wheels while you are doing this.
First thing you need to do is undo the ground AND the positive on the battery. You need to then wait at least ten minutes before starting this endeavor. I waited about 45 minutes just because I'm paranoid and I'm lazy too. This is to ensure the airbag capacitor discharges.
Remove the small plastic cover under the steering wheel:
Pry it with a screwdriver here, then pull the plastic cover towards the steering wheel:
You'll expose the airbag connector, pry it apart by pushing in and then twisting a flat head screwdriver (this is the one pic my camera refused to take clearly):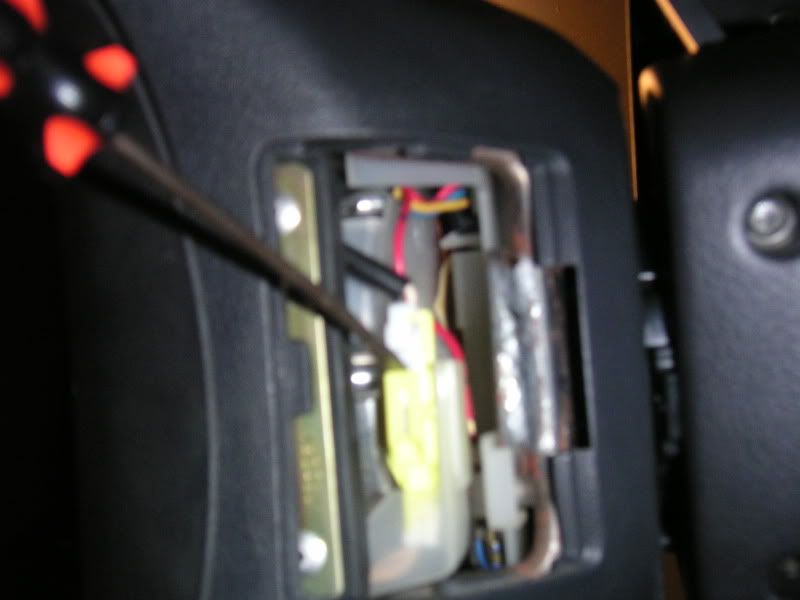 After you've done that, remove the small plastic cover on the left side of the steering wheel by prying with a screwdriver here: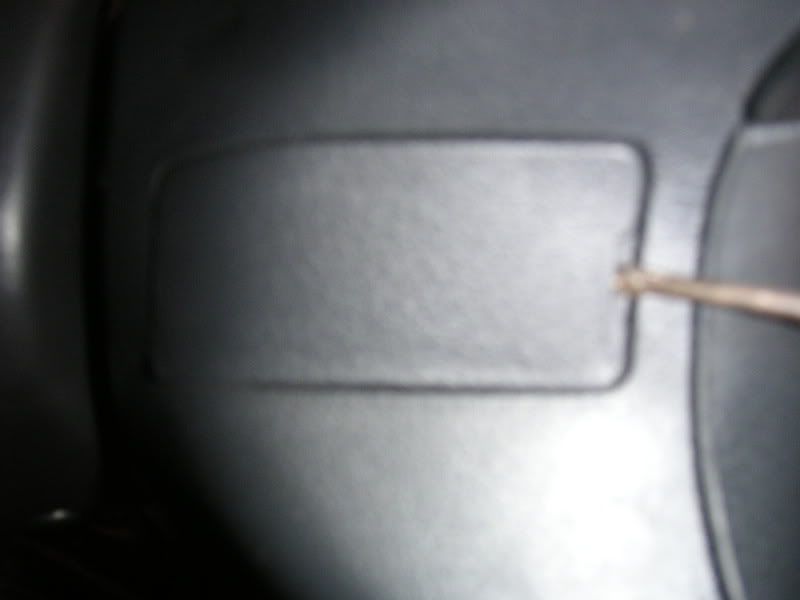 Which will reveal this (this is one of the two bolts you will need a tamper proof set for, i'll get back to you guys on the exact size one):
Then you will need to remove the cruise control plastic panel, the back half behind the buttons, pry here and use your fingers to squeeze and pull it out at the same time: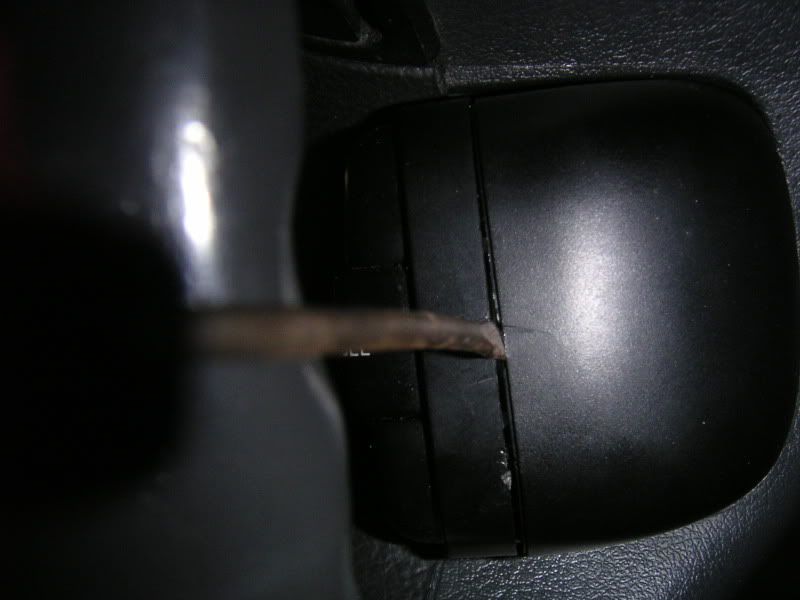 Which will reveal this: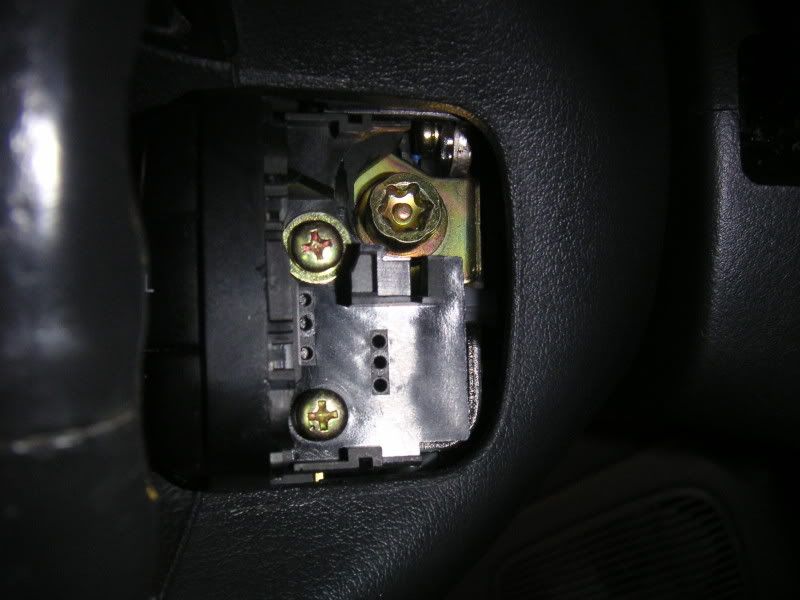 Undo the two Philips head screws on the left, and then you see the other tamper proof bolt you'll have to remove. When you undo the two small screws you can pull the cruise control buttons off, they will just pop off their connector.
Now, you can go ahead and remove the two tamper proof bolts. Before you completely remove them, be sure to support the airbag from falling out. When it comes out, hold the front away from your body as you carry it, place it in a safe location far away from anyone, especially animals and children. BE SAFE PEOPLE!!
Now, you'll see this, looks intimidating, but it's crazy simple, I promise: