Discussion Starter
•
#1
•
I've seen that within this past month many people have asked the same thing, many of us also seen it on Cardomanin.com on how to do it. When I did mine I decide to make a how-to. I hope maybe some Moderators will sticky this to help others in the future without having to start new threads asking the same thing.
This is how I ran my AMP wire,
Footnote* Red handle screwdriver is a philips or cross head
Yellow Handle is a flat head.
First off disconnect your battery and the battery tie down. It's a 10mm nut. (ehh nissan battery)
It also helps if you remove the stock air box, or if you have any other intake. I ran the wire through one of the larger holes on the right hand side of car through the wheel well. The air box was blocking the view of it and the wire will run right under it.
Next step, jack up the car and secure it so the car does not fall down.
Remove the tire, and you're going to remove the wheel well cover. If you have the factory Mud Flaps, you will have to remove that first.All of which are phillips screws.
It's held on by these two screws that you see here, plus one on the bottom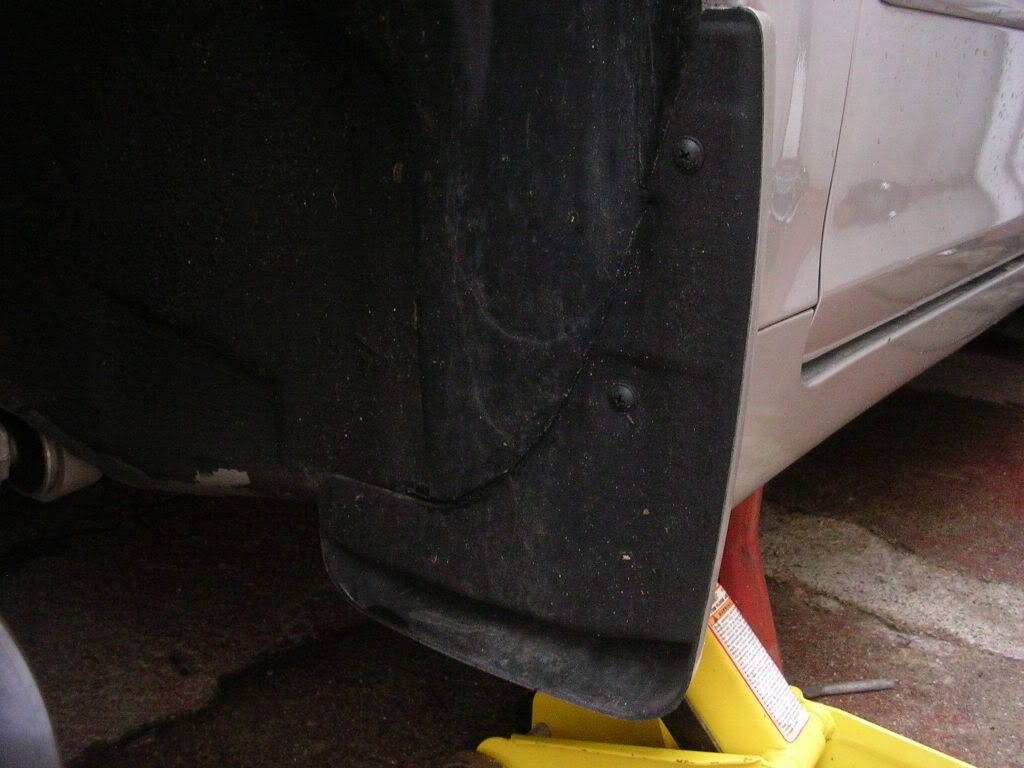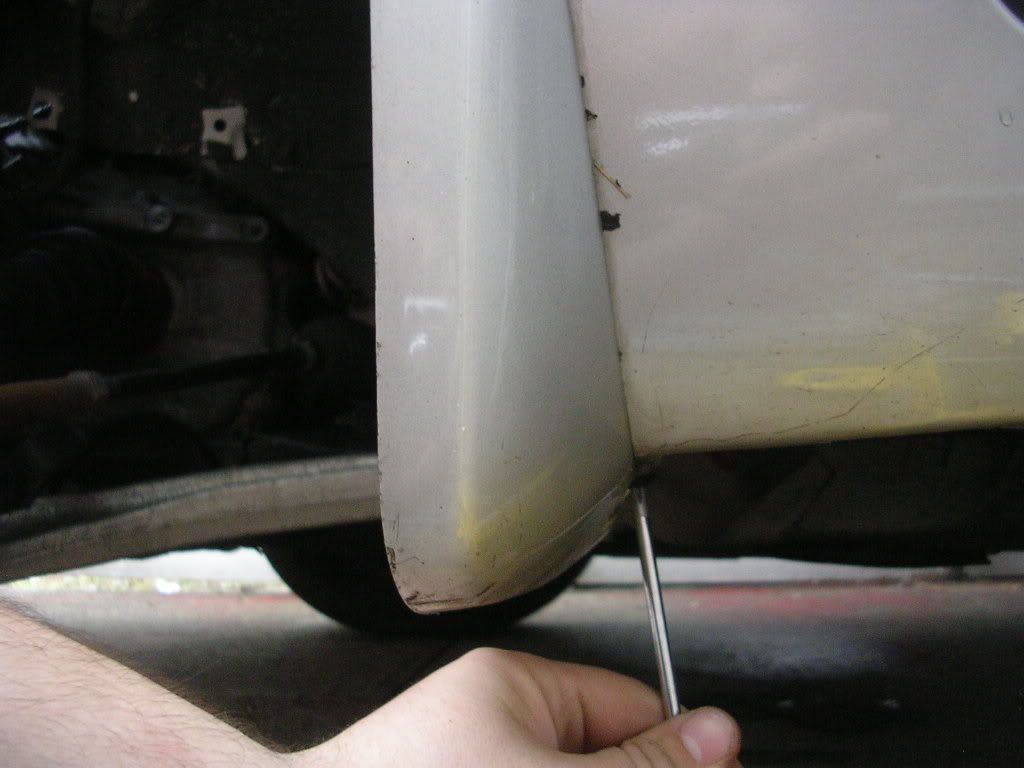 next up, you will want to pry out all the push pins on the cover.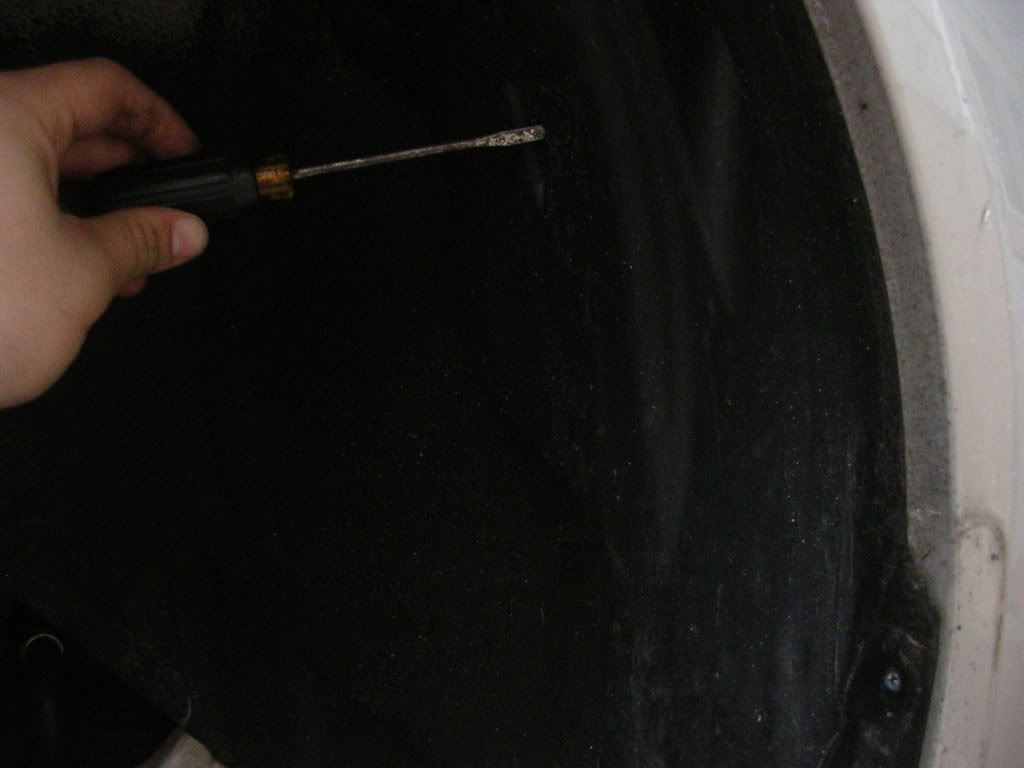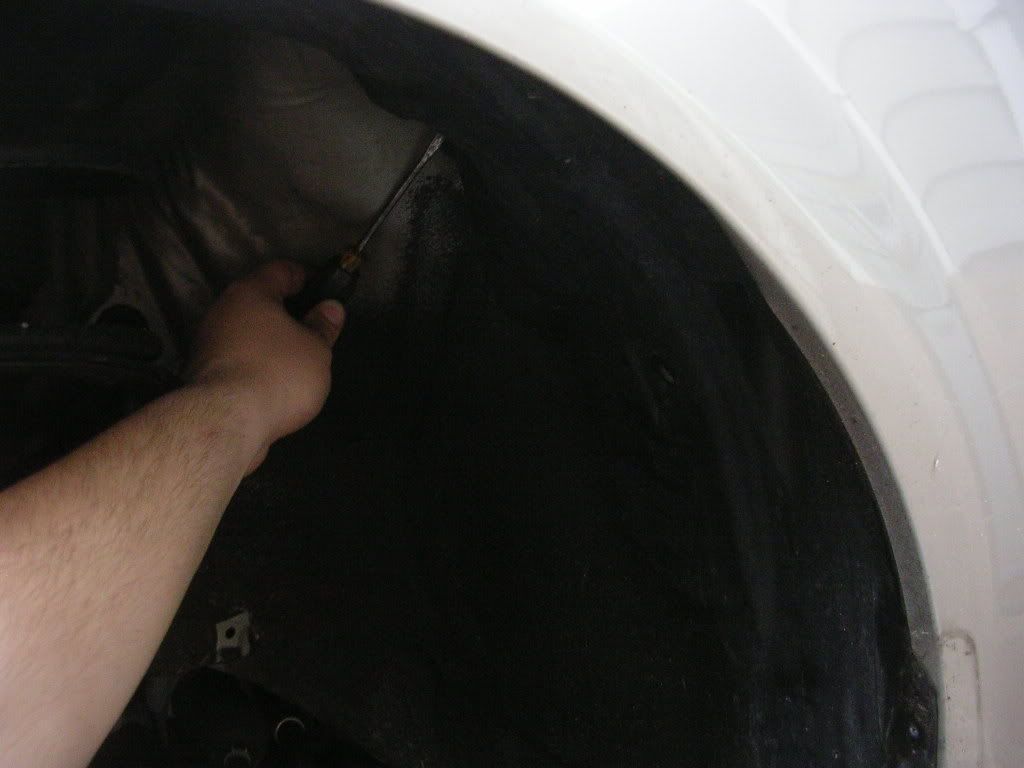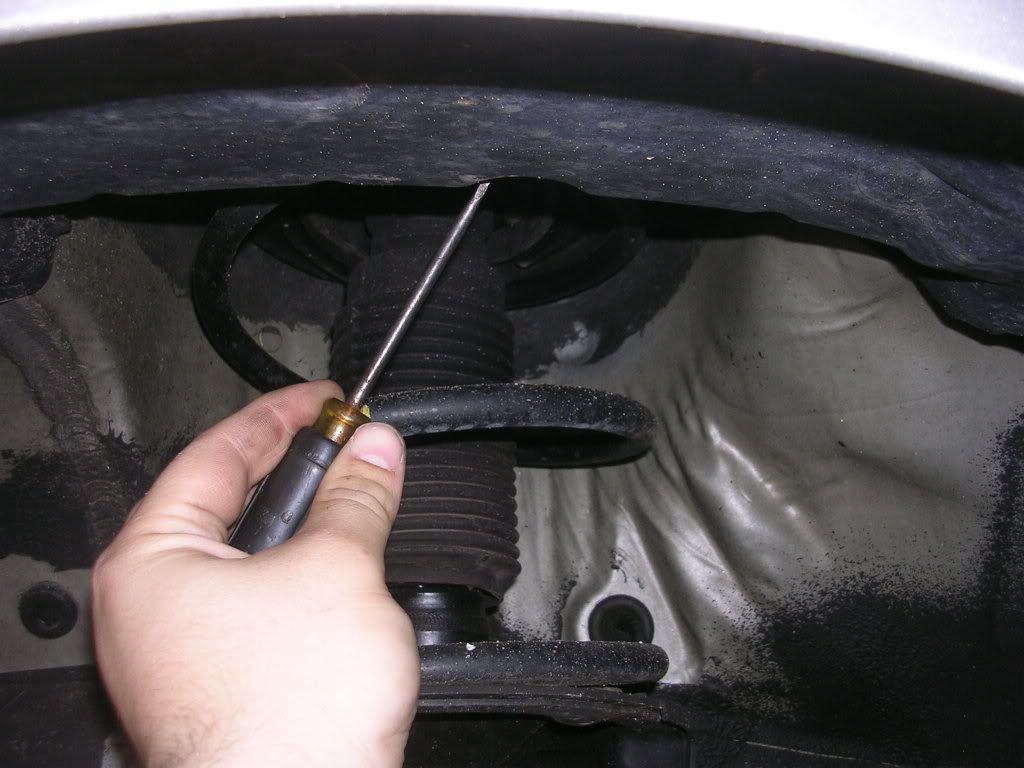 and some phillips head also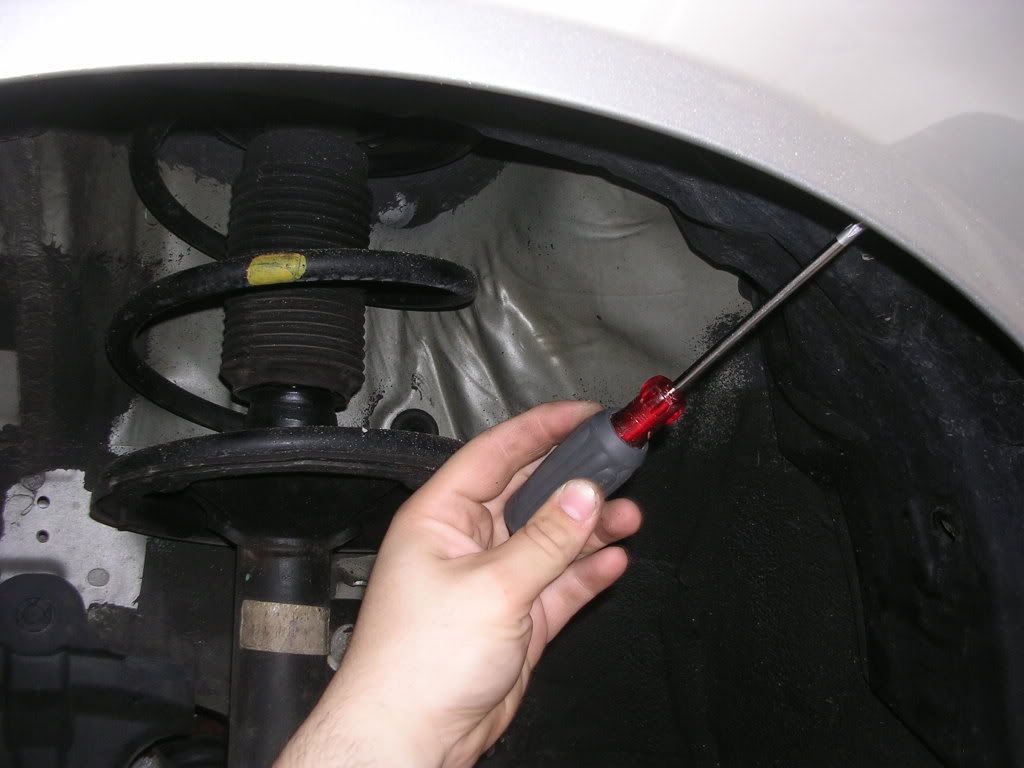 The cover is now loose and all you have to do is pull it back, some of the cover might be tucked and all you have to do is pull it out.