·
2010 Nissan Of The Year!
HELP ME MOD MY G! BUY MY DAMN PARTS lol !!
Well here is the last of the things I have for sale from Alison. My prices are picked up. If need to ship buyer pays shipping. Buyer is also responsible for paypal fees. If you pay as a gift then the fee is eliminated as long as its not done on your CC.
1. OEM Vent with center Gauge pod and gauge hood. (Does not come with any gauges) $150 + Shipping.
If you want an additional vent as a gauge add $25 and I can make that happen either having both outter vents as a pod and center as a vent or of the 2 side by side. If you want all three as a pod I can do that to just add another $25. They will be permanently mounted. Also the Gauge hood does not need to be used. I just incorporate them because of a possible glare from the windshield when I was running a smoked black screen face gauge.
2. 07-09 OEM Winter Frost Hood Original Paint AMAZING CONDITION (off a 2008 and off the car for 4 summers when CF hood was on) $200
The padding alone with all the clips and rubber seal goes for $250. I priced it for my CF hood. Do some crazy air brushing on it.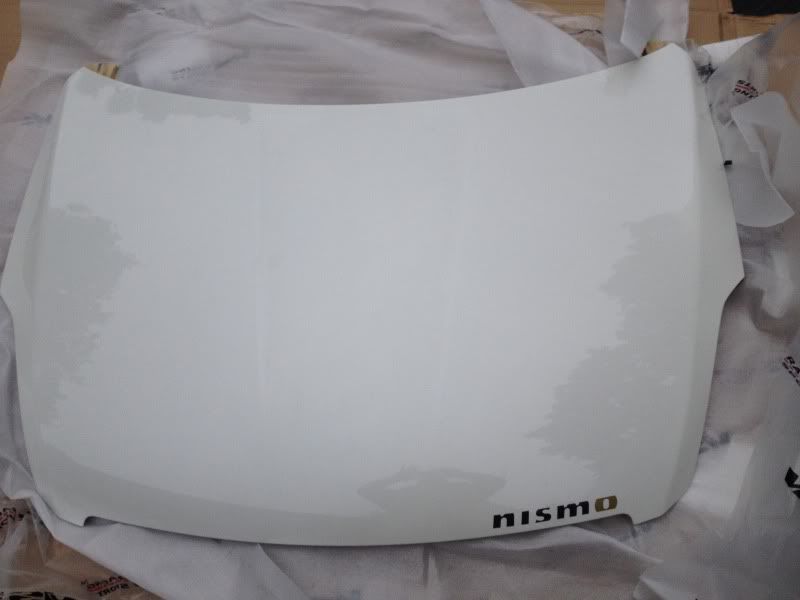 3. OEM Painted Mud Flaps $75
They need to be cleaned up but the paint is in great condition. The black scuff looks like tar and sits on the surface. The visible faces look great.
4. Passenger side Retro Headlight
SOLD!
5. OEM MAF Sensor $75