I have a burnt out light in my headlight assembly; the orange light that displays when the car is parked. I tried finding out what the bulb # is but I'm not sure what that bulb is actually considered (I don't believe it's a turn signal bulb correct?) The only bulb I can find that might be close to it is the 7444A for a blinker bulb.
Here's an illustration pointing to where the light is located: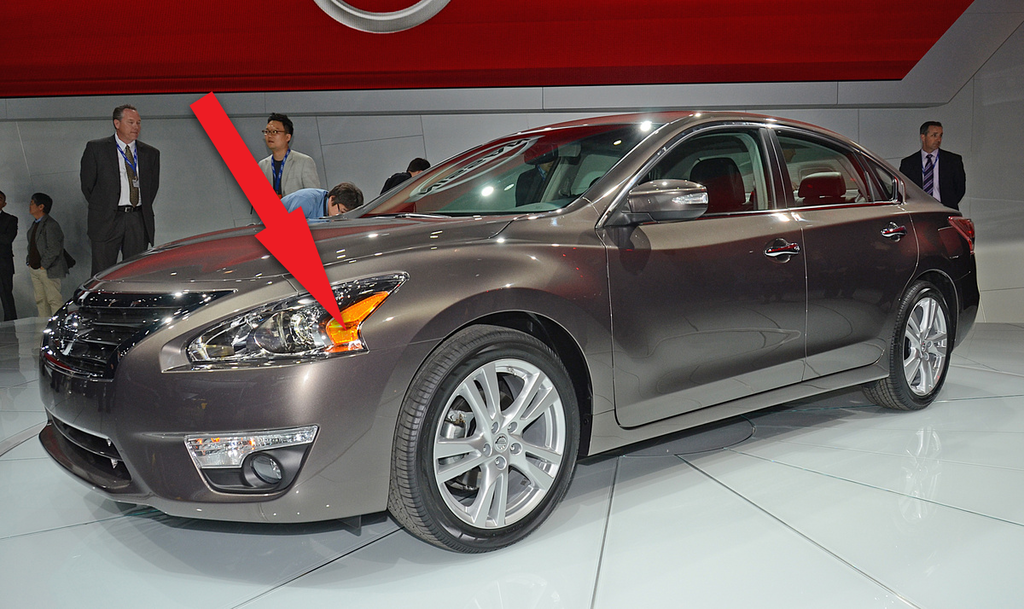 Also has anyone replaced this bulb before? I've replaced my headlights so I'm assuming this will end up being the same steps of removing the wheel well to see the back of the headlight assembly and replacing the bulb.
Referencing this image, might it be the park/turn signal light?:
http://s427.photobucket.com/user/style786/media/20130310_131033.jpg.html