Discussion Starter
•
#1
•
2.5 Altima Header Install​
Keywords:
QR25 QR25DE Hotshot SSautochrome XS Stillen Manifold Removal Pre-cat
Applicable to any 4-1 header, or similar header without a downpipe included.
Estimated Time for Install: 2-4 Hours
Pictures and install performed on '05 Altima AT with SSAutochrome/XS Header.
Tools I used:
Set of Allen Wrenches (preferably metric, though I used US)
½" and 3/8" Ratchet
Ratchet Extensions
Wrenches & Sockets (both ½ & 3/8, deep and shallow): 10, 12, 14, & 17mm
If possible, air ratchet and impact are useful.
The stock setup: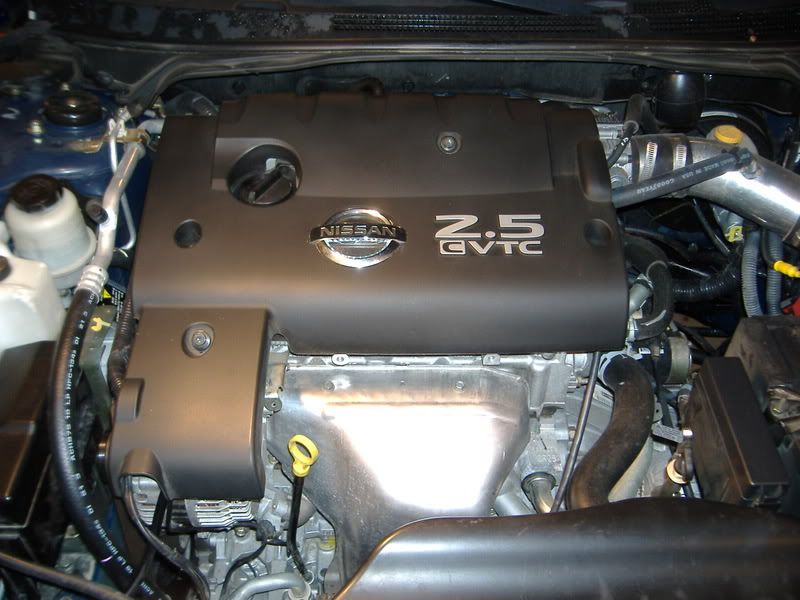 Start by removing the engine cover. Using an Allen wrench, remove the four bolts on the engine cover: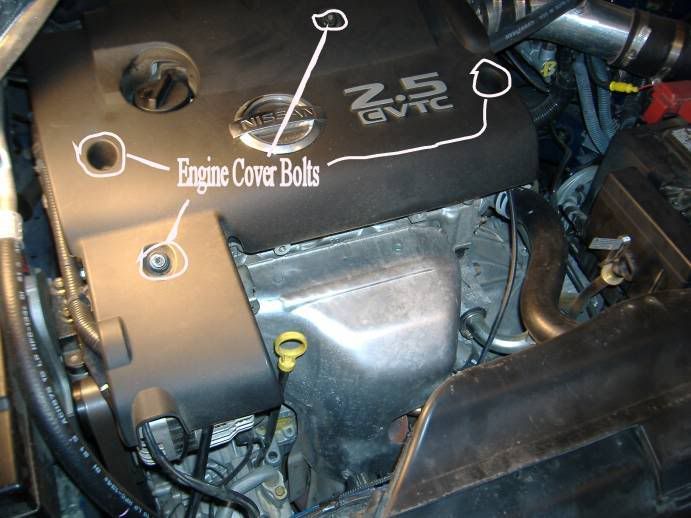 Then remove the heatshield by removing the four 10mm bolts, two near the top, and two on the lower part of the manifold.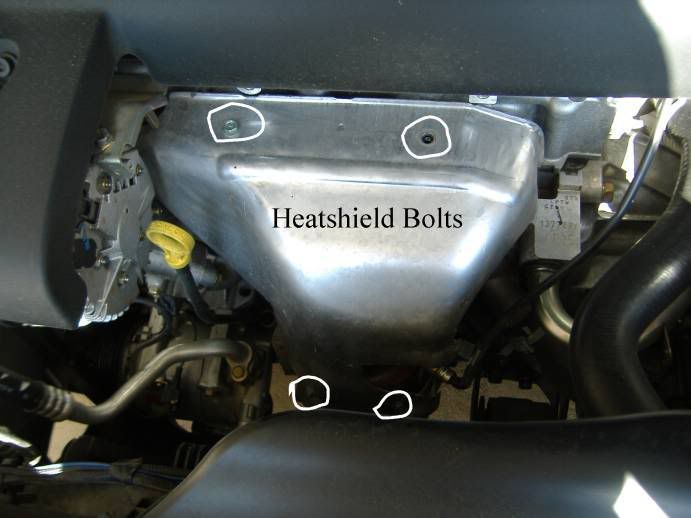 There are five bolts on the manifold. In order to access all the bolts, the alternator must first be removed.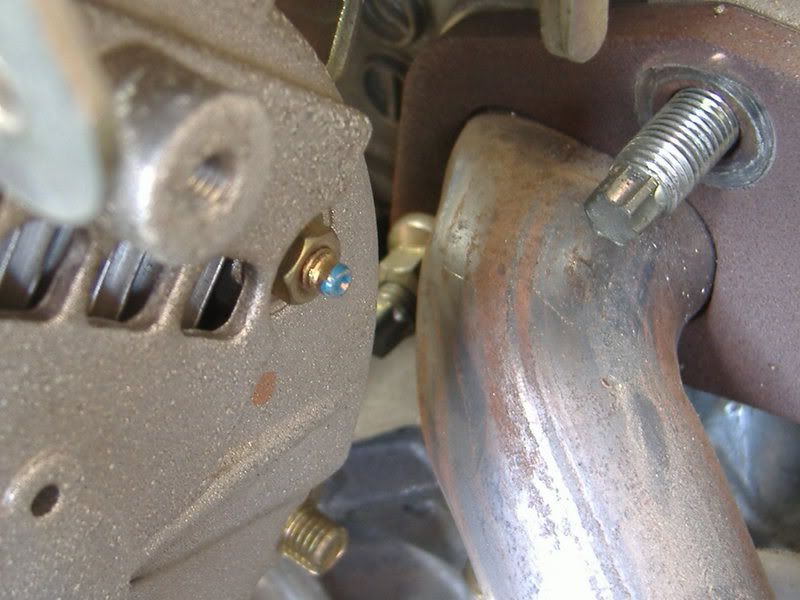 Start by removing the two 10mm bolts on the overflow bottle. Move the bottle out of the way. Then remove the 10mm nut on the front of the IPDM (the black box). Lift the IPDM out of the bracket and move it out of the way. Next, remove the IPDM bracket by removing the 2-12mm bolts in the bottom of the bracket. Remove the bracket and put it aside.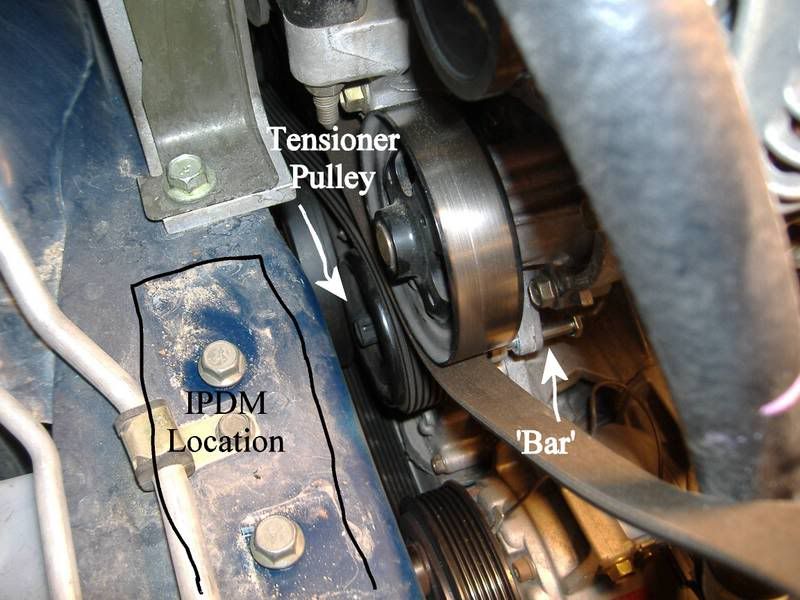 In order to remove the alternator, you must remove the drive belt. I suggest having a piece of string or wire in order to tie the belt aside and keep tension on the other pulleys (eliminating the need to put the belt back on all the pulleys). To remove the belt, use a 14mm wrench to turn the tensioner clockwise ("tightening"). Use a small bar, ie. a drill bit, a bolt, etc., lock the tensioner in place by placing the 'bar' through the holes in the block and tensioner, as pictured:
Next remove the alternator by removing the two-14mm bolts, one on the top, and the other on the bottom near the block. Also, remove the black wire retainer to give the alternator more freedom to move. You may have to work the alternator a bit to get it to come off. By working the alternator back and forth, it will eventually come free. Beware, it may take some effort to get off. Set the alternator aside, no need to completely remove.
Next, remove the 5-14mm nuts from the stock manifold. Start from the outside, loosening toward the center. If numbered from left to right: 1, 5, 2, 4, 3
You may have to use a large breaker bar, or another large wrench to get enough torque to turn the nuts.