I was under the hood of my car the other day, and noticed some splatter on the front A/C hose and the A/C compressor. A little bit of investigation showed that it was antifreeze, and that there was some in the rear of the water pump pulley as well. No leaks from around the water pump housing, so most likely the front seal on the pump shaft. I happen to have the old engine from my wife's car, and the water pump on it is still good, so I will be installing that one.
Parts Needed
-Water pump
-Antifreeze (2 gal total, 50/50 with water)
Tools Needed
-Jack
-Pair of jack stands
-5mm hex key
-Flat blade screwdriver
-Phillips screwdriver
-14mm straight wrench (non offset/bent)
-3/8 Ratchet with 10 & 12mm sockets/extensions
-12mm nut driver
-Drain pan
-Funnel (Lisle P/N 24610)
Jacking up vehicle
-Jack up the front of the Altima and put it on jack stands
-I use the center of the subframe from the front of the car. This spot is located in the middle of the lower engine cover. Look right under the center of the license plate, and you will find it.
-Jack stands are at the front of the frame rails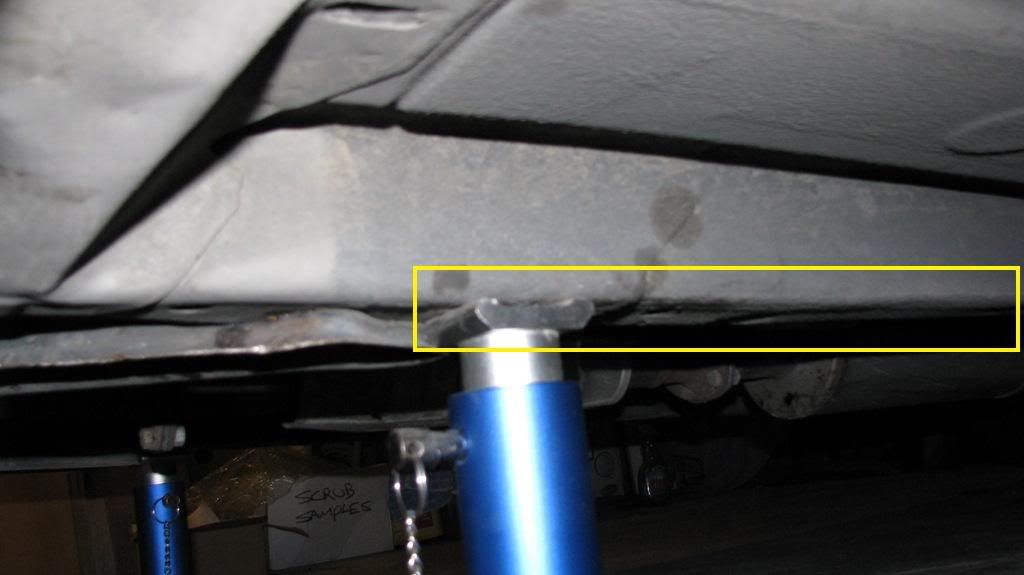 -Remove passenger side front wheel(loosen lug nuts before raising vehicle if removing without air tools)
Draining Coolant System
-Make sure vehicle is completely cooled down
-Use Phillips screwdriver to remove radiator drain plug. It can be found through this hole on the lower engine cover more towards the passenger side of car. Use drain pan to catch old coolant.
-Remove radiator cap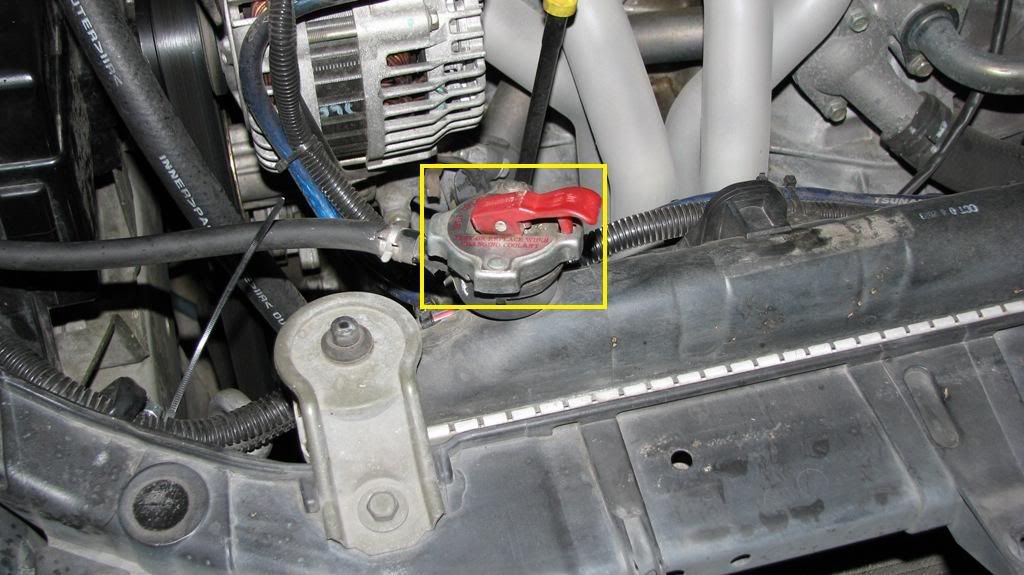 -Let system drain until it stops dripping
Making Room
-Remove engine side cover inside of passenger wheel well
-Remove the 4 clips with a flat blade screwdriver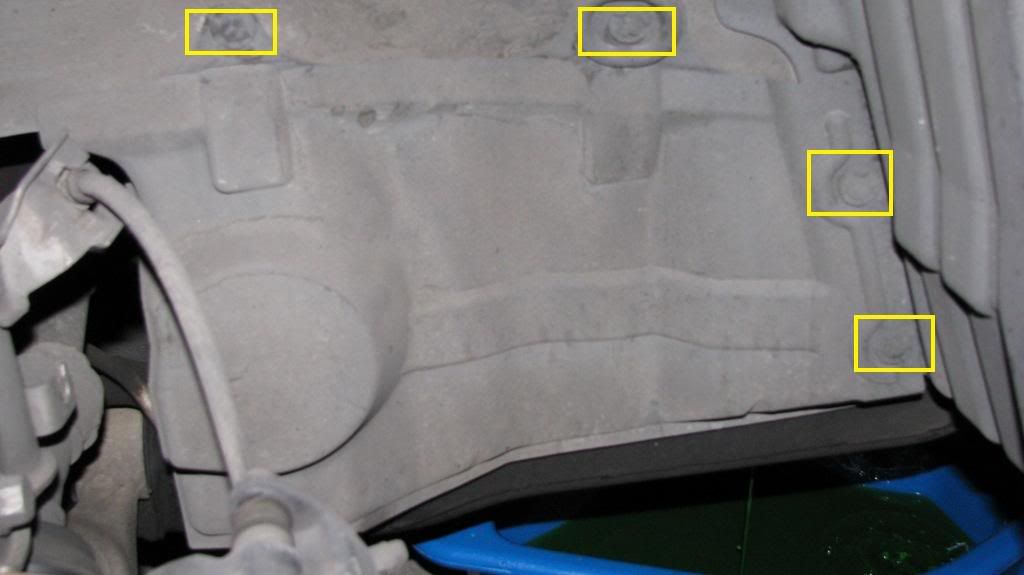 Remove engine cover, 4-5mm hex head bolts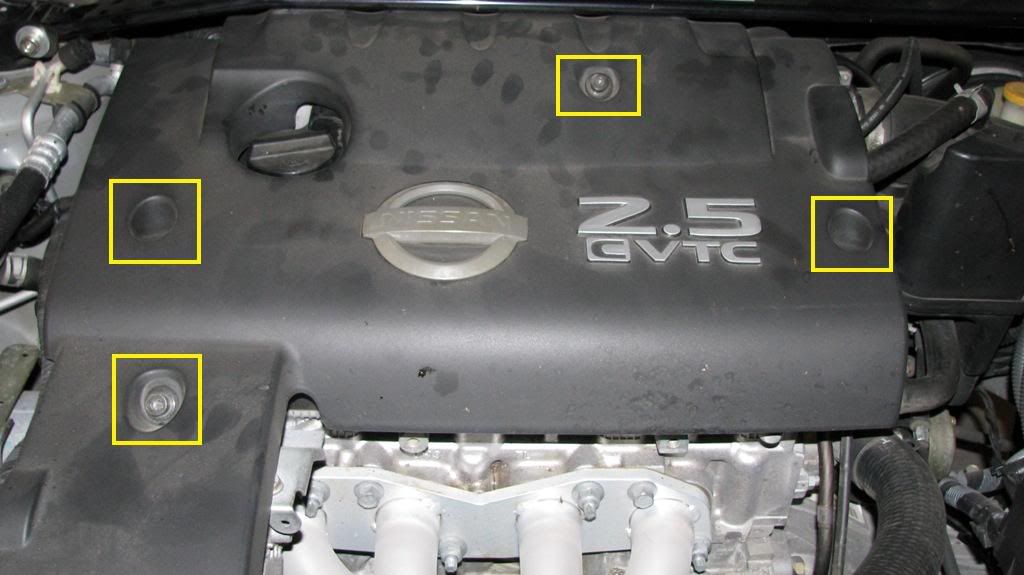 -Remove window washer fluid filler tube (pull up and twist out)
-Remove coolant overflow bottle, 2-10mm bolts. Place bottle with hose still attached on top of motor
-Relocate fuse block on passenger side...
-Remove 10mm nut, and use screw driver to unclip on rear side
-Once loose, pull up off of bracket and rotate towards fender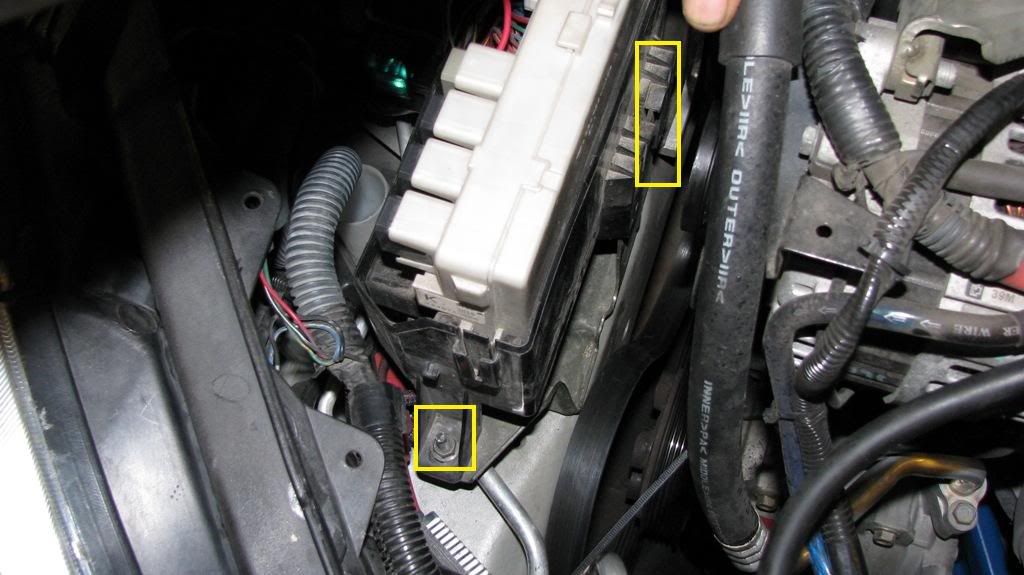 -Remove bracket for fuse block, 2-12mm bolts