Discussion Starter
•
#1
•
After a solid 7 years of Altima ownership & Nissanclub membership, I've finally decided to move on
Not sure if anyone noticed but I've tried a few times to sell my car, but ended up getting cold feet and keeping it because I loved it so much. My Altima served me very well and to me this car is a great balance of performance, practicality, reliability and value, and for this reason, I've had a hard time letting it go.
I went thru think and thin with my Alti and put in some very solid years of service, and the help this community provided along the way is much appreciated. I mainly lurked the maintenance/tech issues and photos for inspiration (I remember "spike" being a big one), but did my best to weigh in with answers or help someone if I could.
I guess I didn't stray too far with my new car, but the driving experience is VERY different.
Out with the old (06 Atlima SER 6MT :shift
:
In with the new (13 G sedan 6MT :shift
: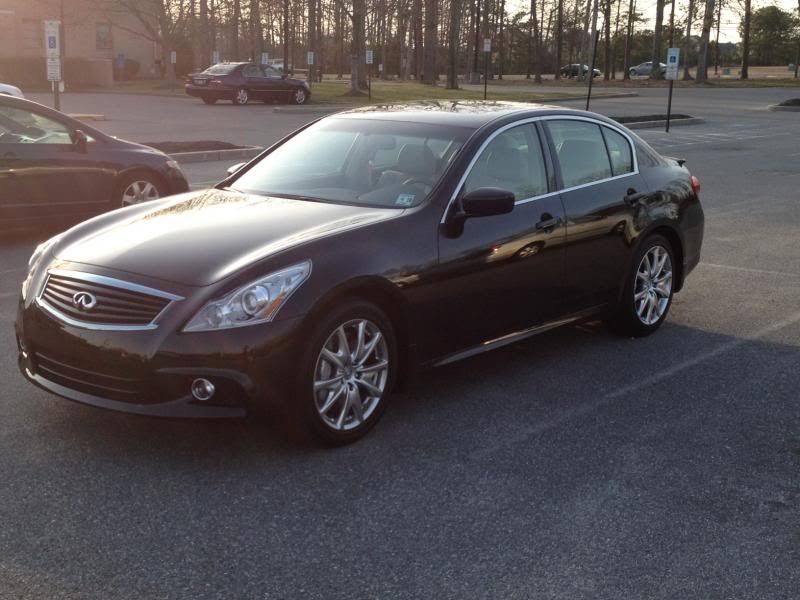 Mainly planning cosmetic mods for now, would like to do mild drop with 19" coupe wheels eventually but I'm more than satisfied for now.
Thanks again folks! I do plan to stop by once in a while. I also have to check my grandparents' basement to see if I have any Altima goodies to put up for sale!
(sorry if this post came off too sappy or boring!)