How to remove a water pump on a 93-99 Altima
READ ALL BEFORE DOING THE REPAIR!!!!!!!!!!!!!
Tools need:
-Jack stands,
-Floor Jack
-Phillips srewdriver for drain
-10mm wrench
-12mm socket and wrench
-14mm wrench and socket
-Extention
-3/8 drive ratchet
-block of wood
-5/16 or 8mm nutdriver
-lugnut wrench/ impact with socket
-Gasket scraper
Begin by disconecting the negative battery cable with 10mm socket/wrench
then block the rear wheels with block/chock.Thenjack up the car and set up on jack stands.
Then Remove all cover/panel with 10mm socket and then drain anti-freeze by removing the plastic bolt with phillips srewdriver.
Then remove the passenger wheel by removing the four 21mm nuts with a
impact wrench/lug wrench. Next remove the black plastic panel cover (use 10mm socket).
Now Remove the AC belt, with 14mm socket,
There is one bolt and nut,loosen the bolts, and the belt will be loose, then you can take it off.
Remove the mount and bracket( 4 bolts)
The mount is removed by first putting a floor jack under the oil pan with a
piece of wood. Then loosen the 3 14mm bolts and the thru long bolt
It has a nut that you have to hold, with box wrench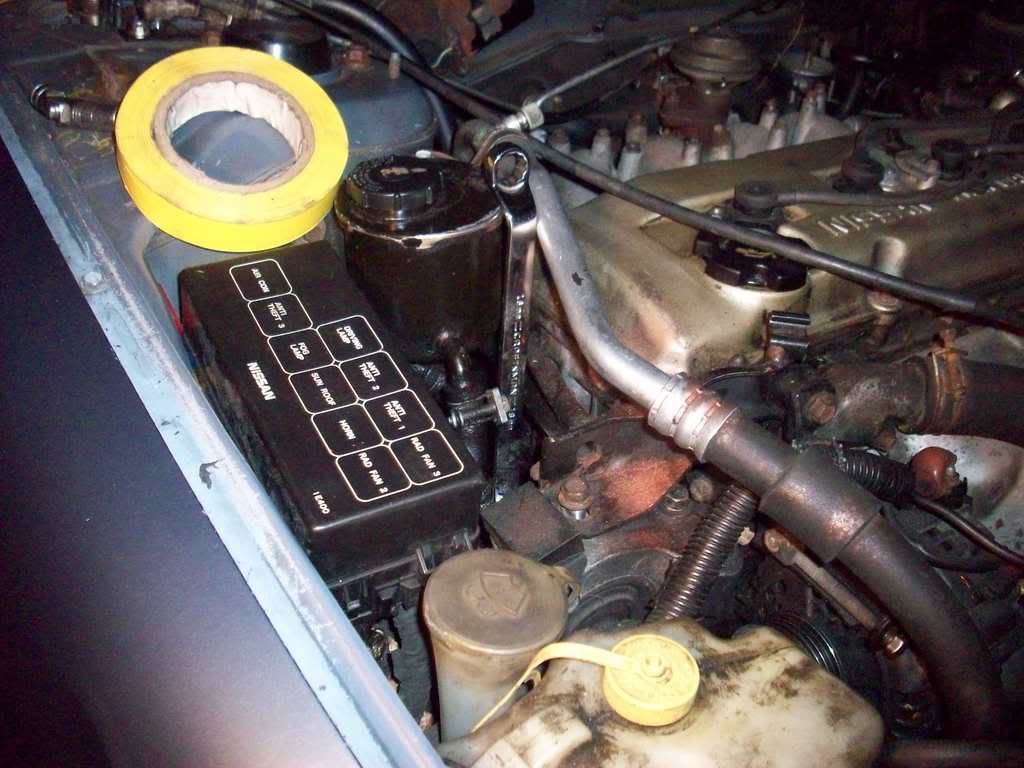 http://i170.photobucket.com/albums/u245/RCM_2007/Atima 3/100_0622.jpg
Loosen the four bolts holding the water pump pully with 10mm wrench
Here I recommend you use a ratcheting wrech to speed it up, or long wrench like mine.
.